Directions for Use with Drivers MDTMAN900 & MDTMAN700
Our R&D department has developed a new dentist handle with a high retention system. When inserting the screwdriver's interchangeable tip, a small twist must be made and the screwdriver pressed until the tip is fully seated in the handle.
To facilitate cleaning and sterilization after each use in the clinic, the new handle has a recess on the back which allows it to be completely disassembled into three parts with a Torx 10 screwdriver: the screwdriver body, the bit-retaining body, and the ring. This means that after use in the clinic, the screwdriver can be bagged in a disassembled state before being put into the autoclave and easily reassembled in just a few seconds after sterilization.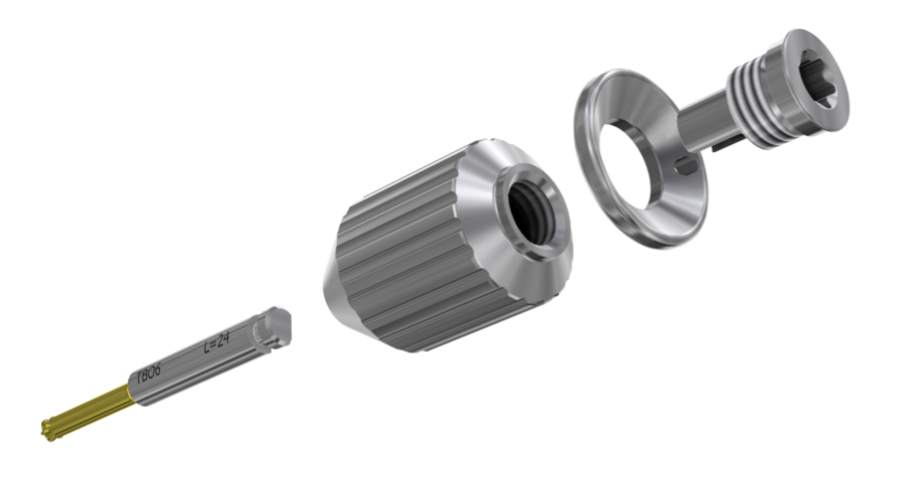 DESS® Dental's dentist handle features a new design in the grip area to assist the dentist during the screwing process, as well as a hole in the ring to secure the dental floss attachment. Made of high-strength surgical stainless steel, they are available in two diameters: 7 mm (SKU MDTMAN700) and 9 mm (SKU MDTMAN900).