About our Loyal Customer Savings Program and How to Use.
About the Program
The Loyal Customer Savings gives our customers points that can be used to redeem a coupon: $50 off coupon (applicable only on any order of $100 or more before shipping costs). NET30 customers and customers who receive discounts or promotions are excluded from the program.
Rewards are earned and redeemable AFTER your order status is COMPLETE which may take several days.
The Refer a Friend points are awarded after the referred customer places an order, not before.
The points are awarded as follows:
Make an order: +1 point for every $1 spent
Create a store account: +100 points (Only 1 account per customer)
Liking our page on Facebook: +200 points
How it Works
In order to utilize a coupon, you must enter an order with the minimum amount required for your coupon - $100 minimum for a $50 off coupon.
Step 1 - Sign In
The first step is to sign in to your DESS account. Once signed in you can select the Loyal Customer Savings button on the lower left hand of your screen.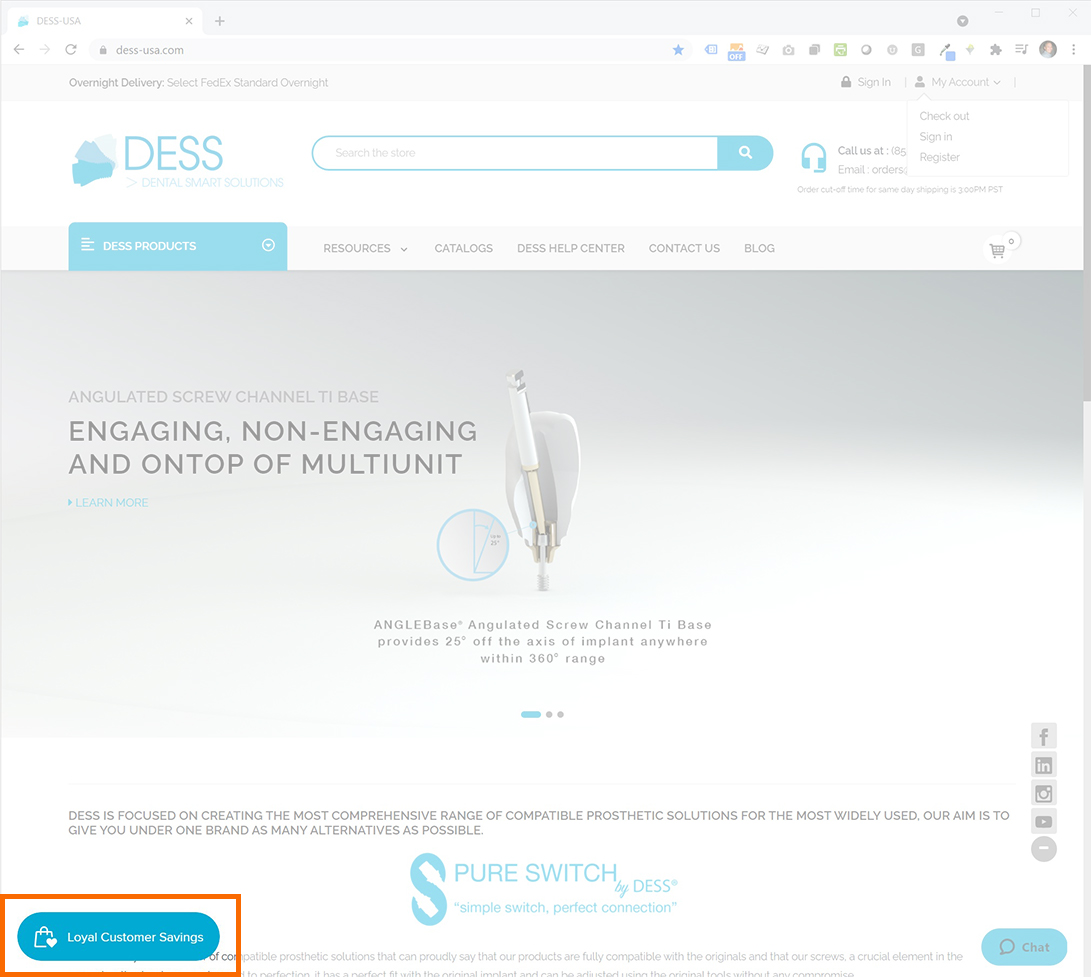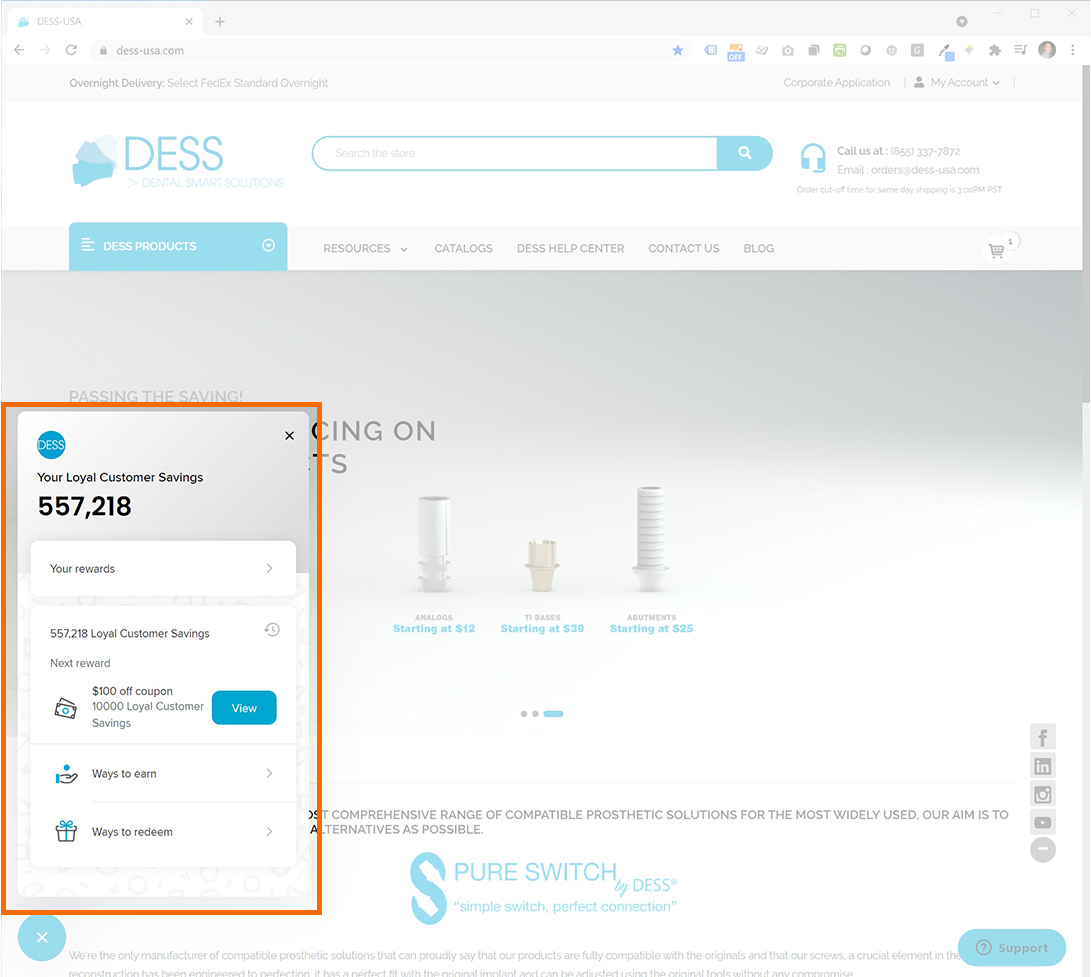 Step 2 - Ways to Earn
With every order you place online, you earn points back. In addition to earning points on every order you can earn an extra 1000 points by selecting Like on Facebook on the Ways to Earn window.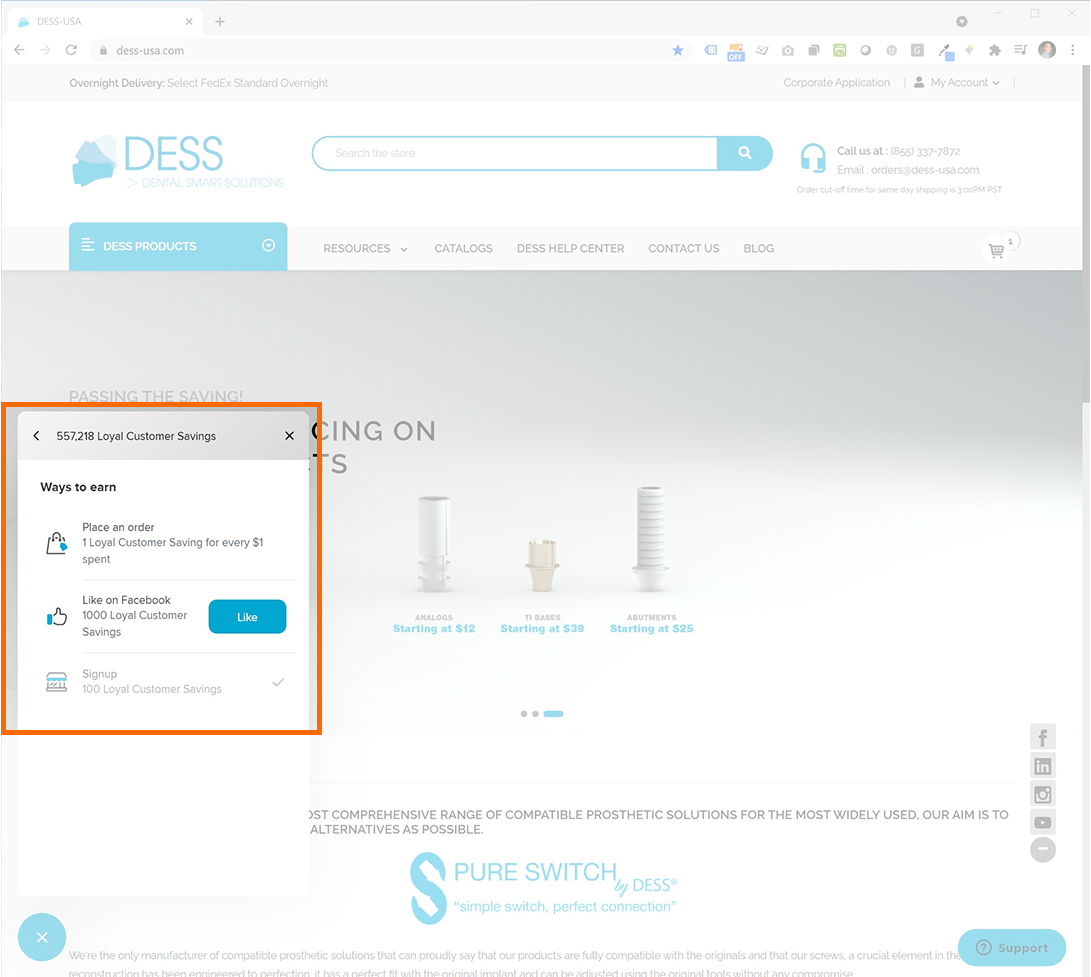 Step 3 - Ways to Redeem
On the Ways to Redeam window you will see available coupons ready to use.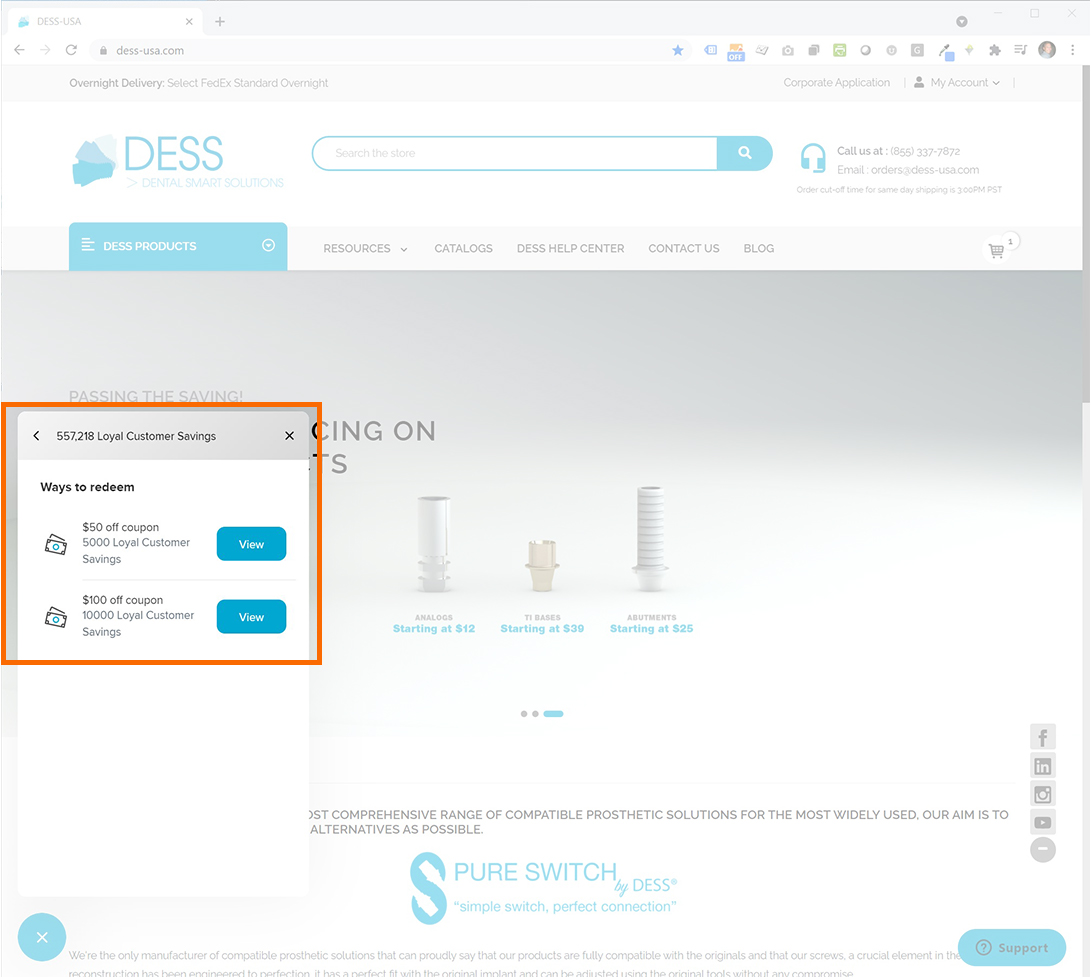 After you have entered the components you would like to order into your shopping cart, simply apply a coupon by selecting the View button for the coupon you would like to redeem and select the Redeem button.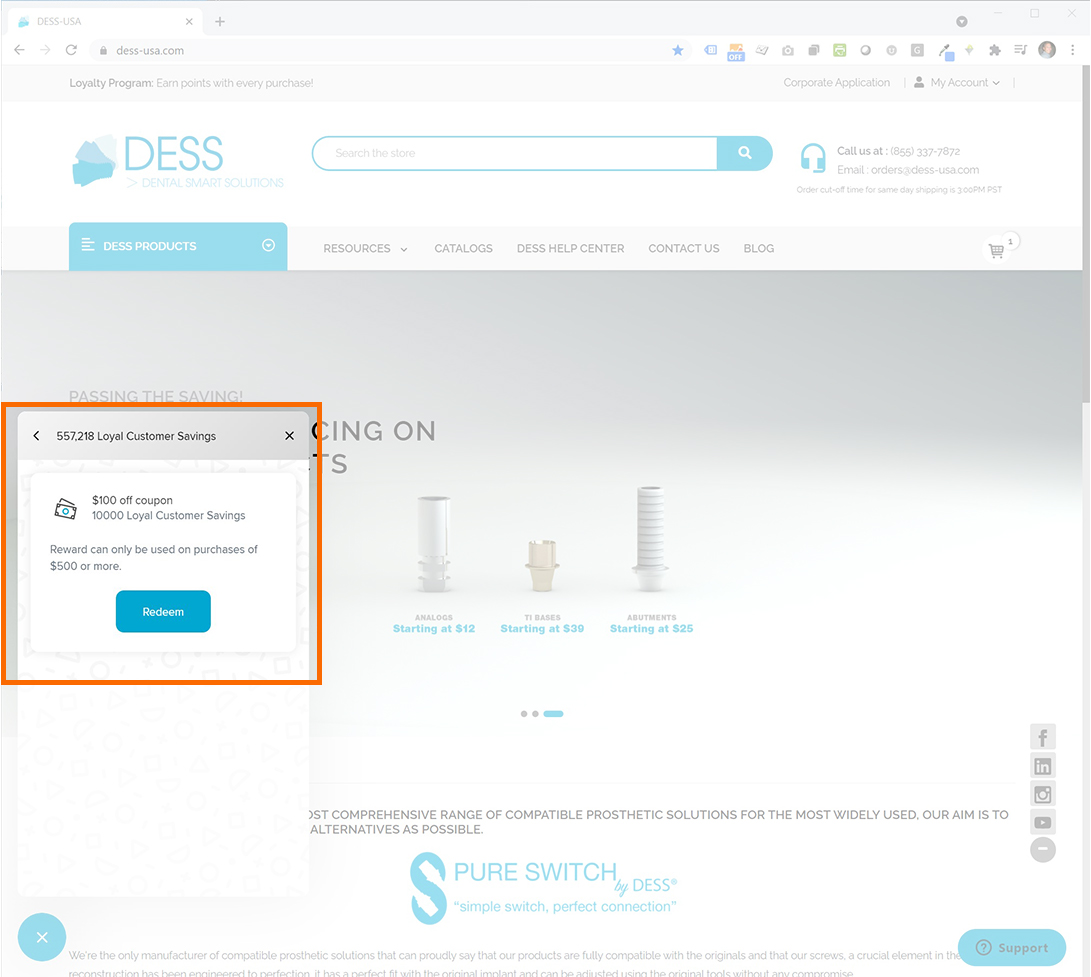 On the Order Confirmation page, you will see your applied discount.