How do I add a new shipping address?
Often times you may want to ship to another location such as a lab or satellite office, but want to order and pay with your account. The steps to do this are demonstrated below.
The first way to view/edit or add addresses under your account is to simply select Addresses under the My Account menu located at the upper right of the website.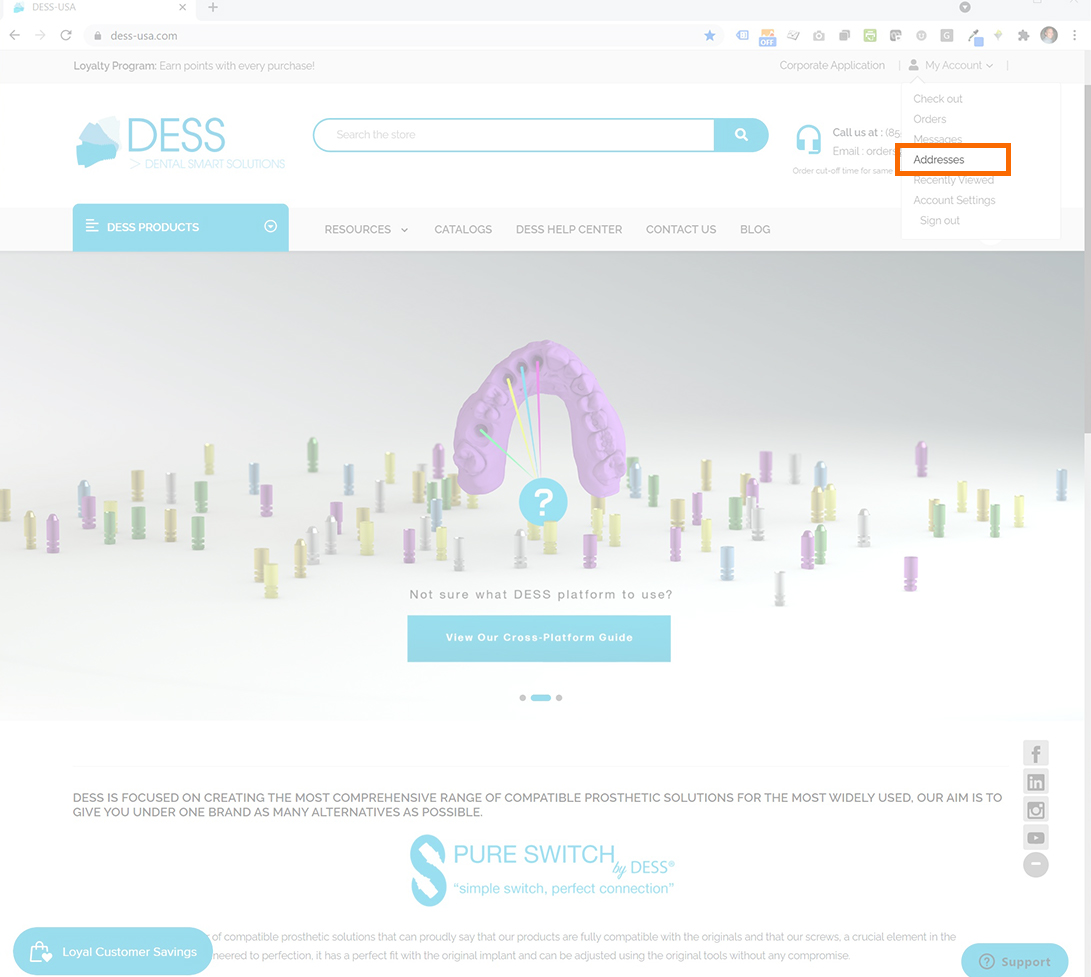 For General Accounts
This takes you to your Address Book for your account. Here you can edit prior addresses or add a new address under New Address.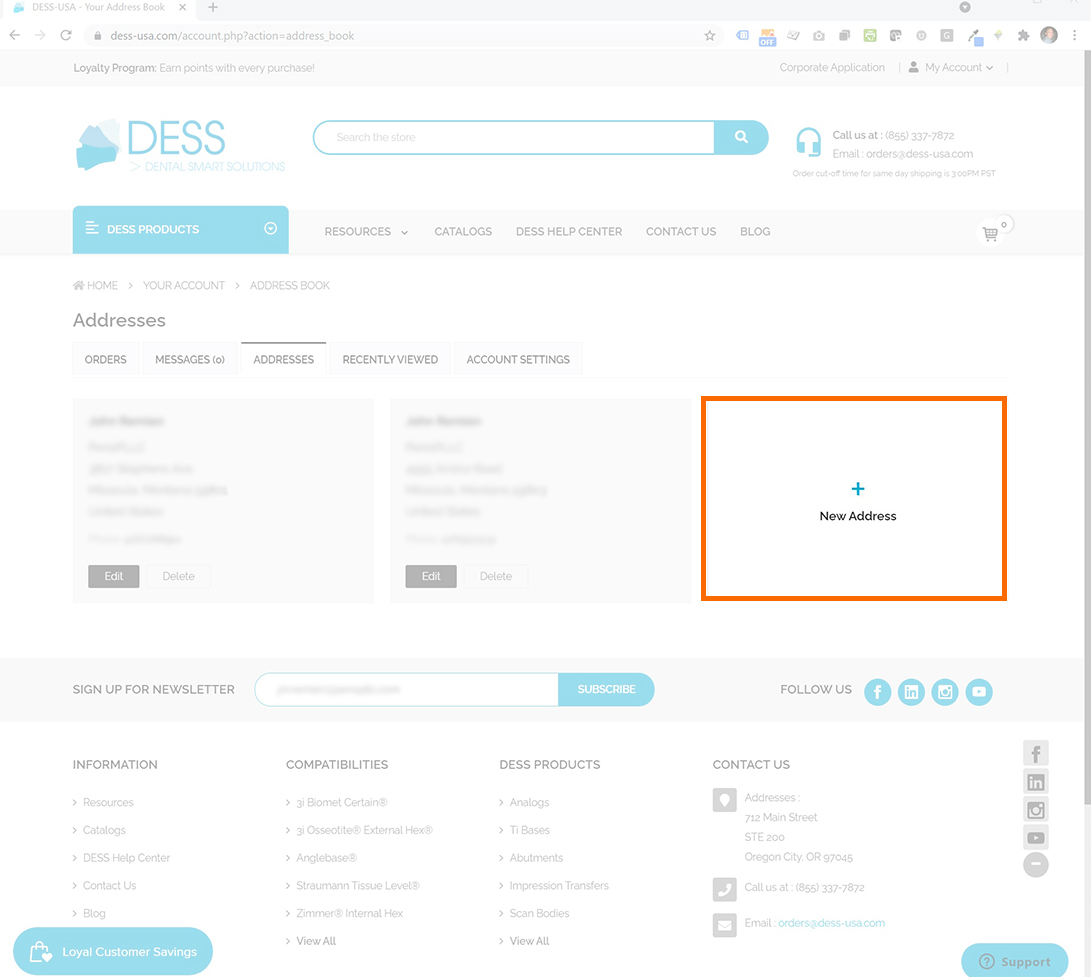 The second way to add an address is during the Checkout process. On the checkout page select Enter a new Address.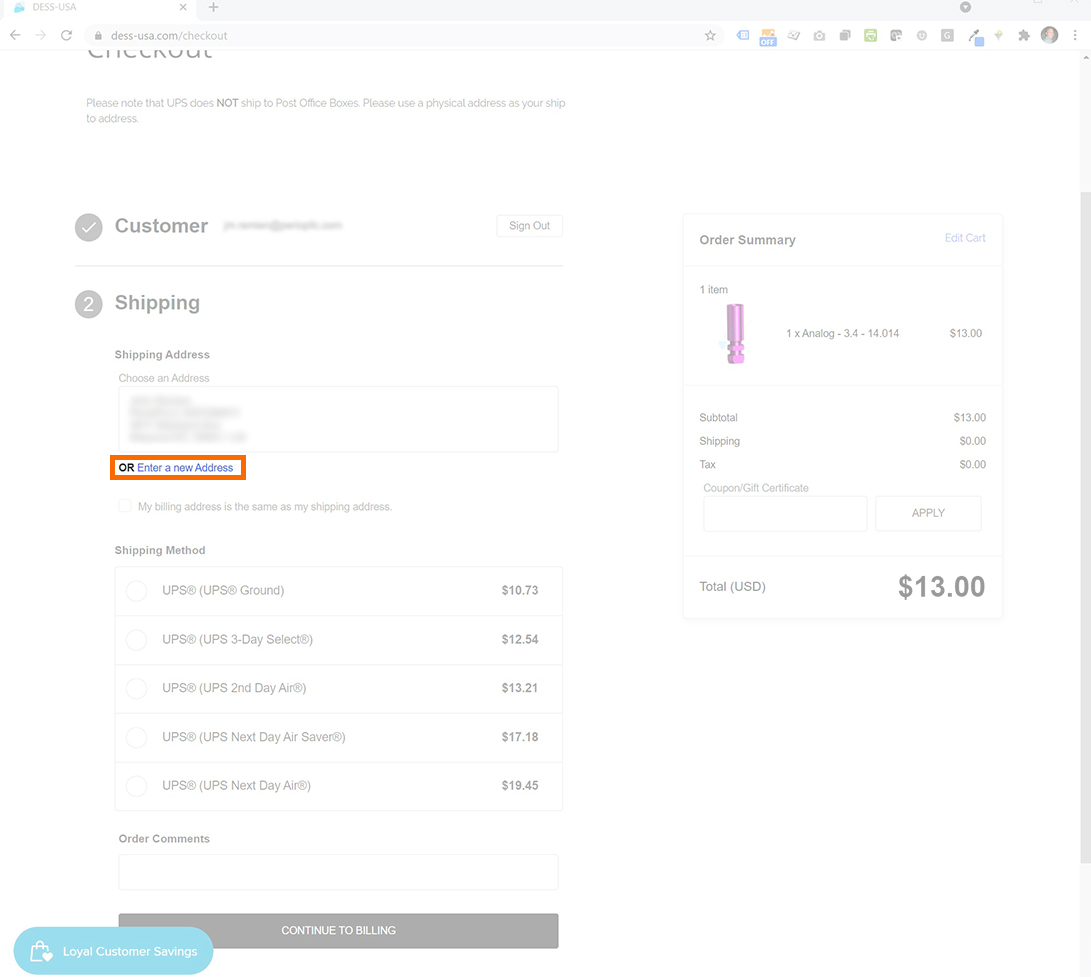 This will take you to a form where you can enter a new shipping address for this order.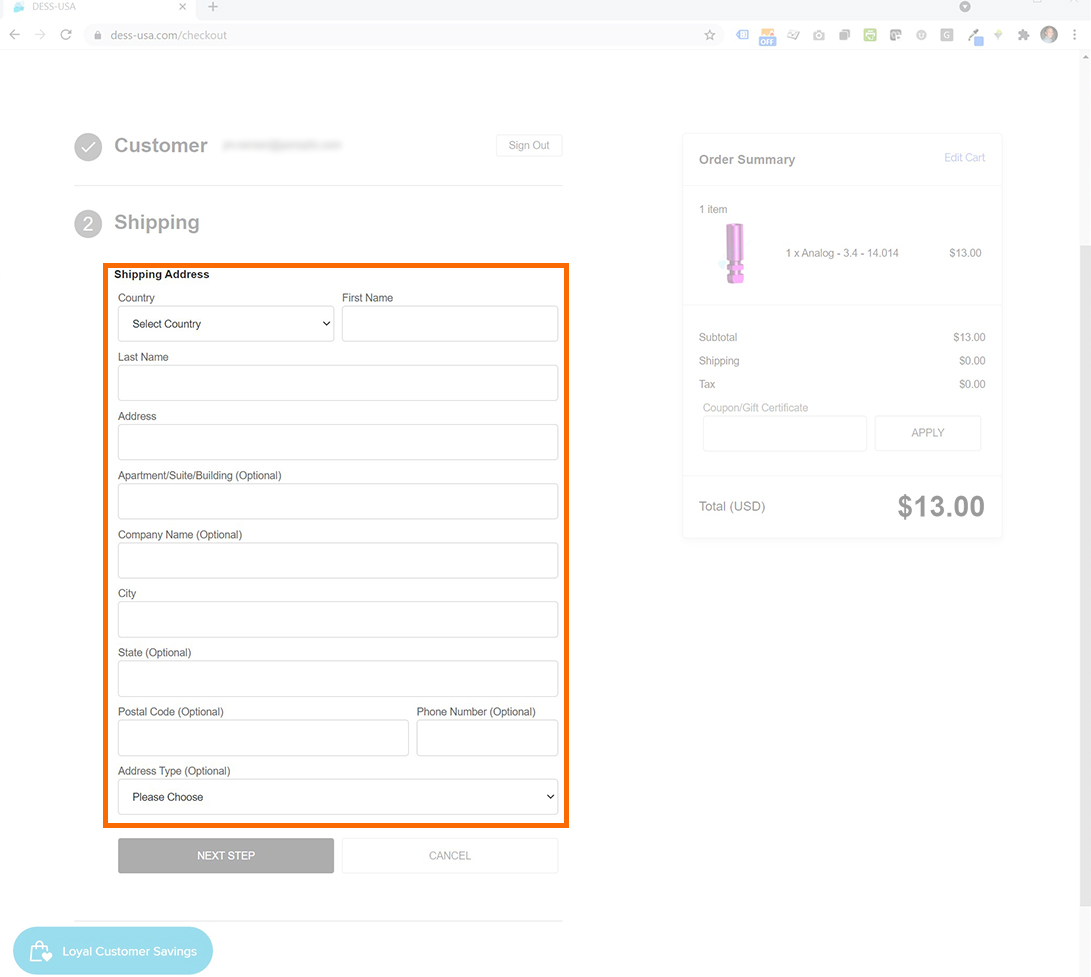 For Corporate NET30 Accounts
For corporate accounts please select the Add New Address button.
Complete the form at the new address will be added to your Address Book.