How do I get or print an order invoice or my order history?
Order Invoice Email
All customers receive an email (to the email associated with the account) with a PDF invoice attached. If you cannot locate this email please check your SPAM folder. We also recommend that purchasers forward this email to their accounting department.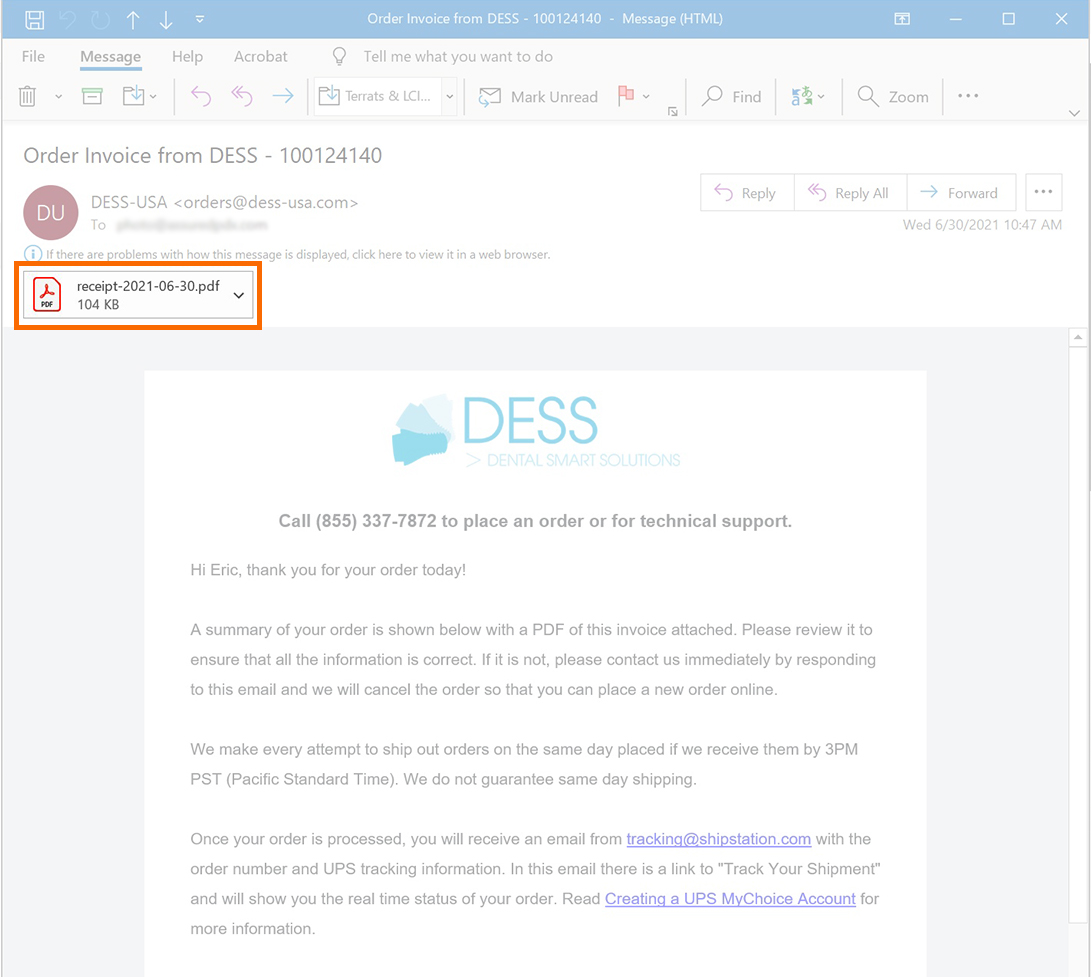 For General Accounts
Once you are signed in to your account, you can find your prior orders by selecting Orders from the drop-down menu under My Account.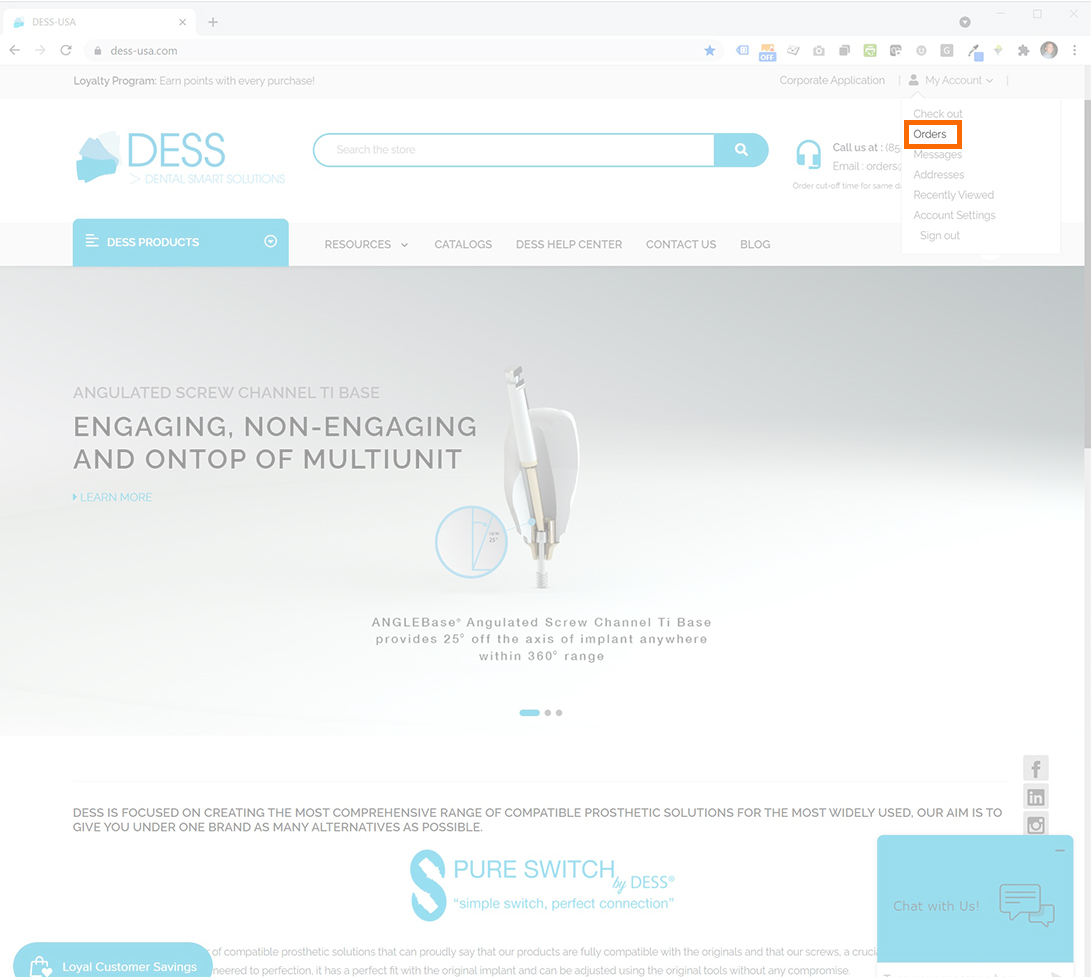 Select the order you would like to view the invoice for by clicking on Order #XXXXX. This page also gives you your entire order history and tracking.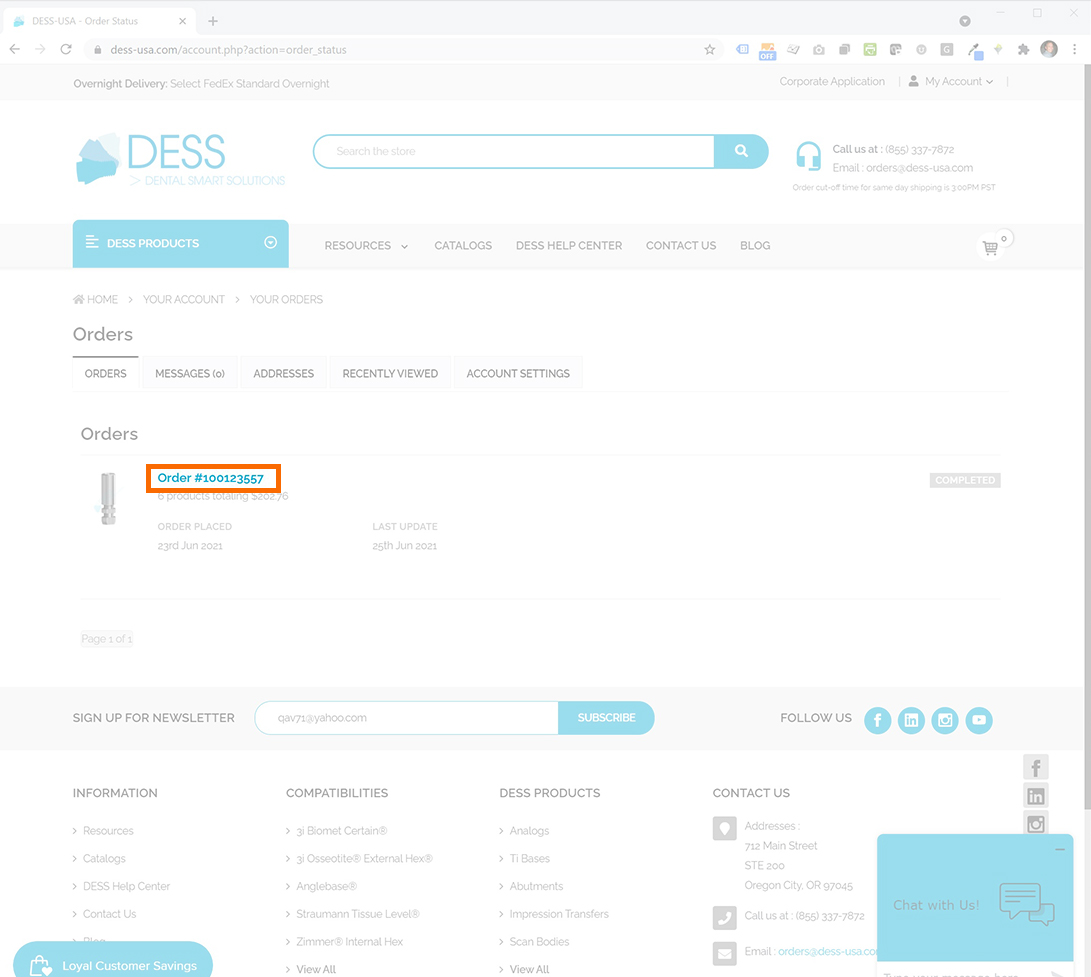 Once you are on your order, select the Print Invoice button.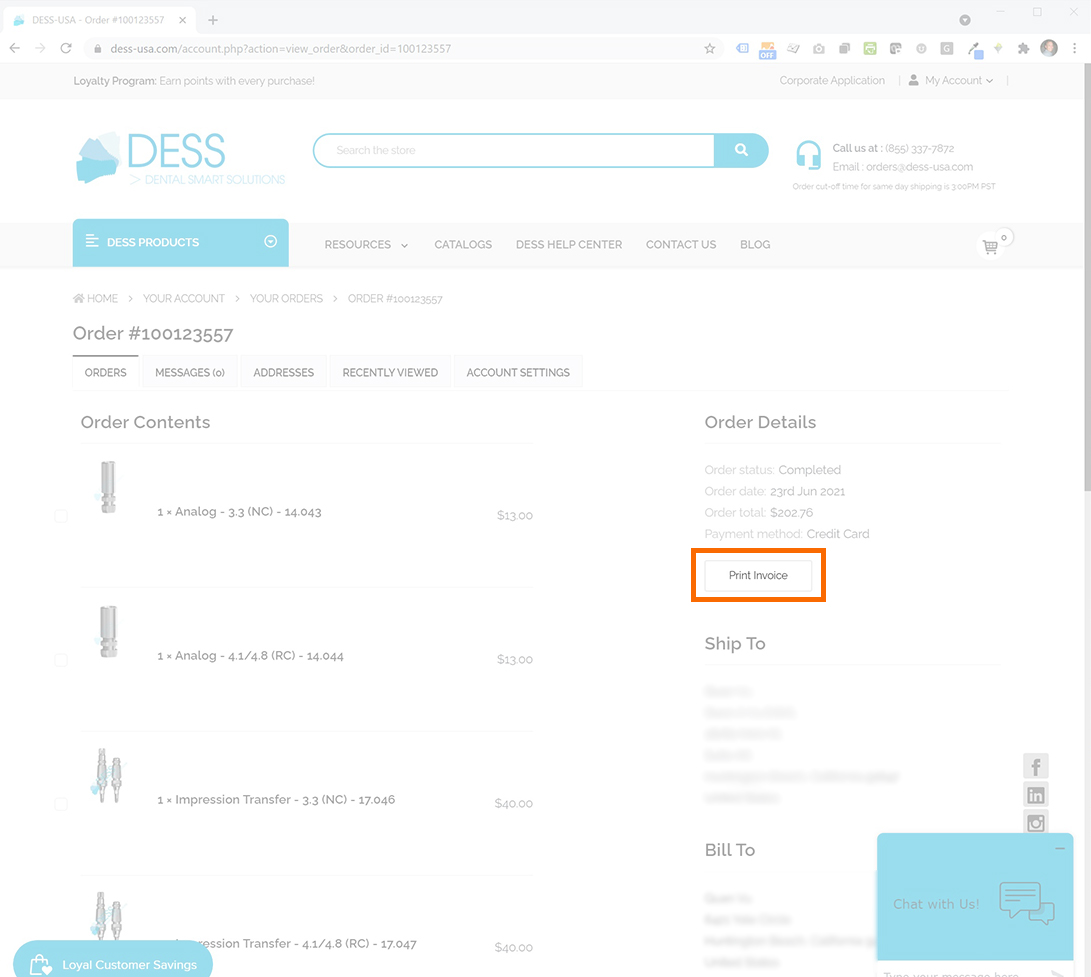 For Corporate NET30 Accounts
Please instruct offices who place orders to forward our order email to you. This email has a PDF of the order attached. The subject line of the order email is "Order Invoice from DESS®", so make sure to look in your SPAM folder.