ELLIPTIBase® Flat vs Corner
Due to the shape of the ELLIPTIBase®, we created corner and flat versions that depending on the orientation that the implant is placed can be used to achieve the best result.
On any given hex connection the angle is 45º, the corner connection would aid in reducing the final angle of the shaft.
Please note that there are two dots or indentations on the "B" Flat version. This is only to denote the differentiation between "A" Corner and "B" Flat.
The main vertex of the scan body must always be aligned towards the vestibular face. This ensures that the position of the longer face of the ELLIPTIBase® is better aligned. Also, take into account where the corners of the implant connection are as this determines whether an "A" Corner or "B" Flat should be selected.
Positioning Within Implant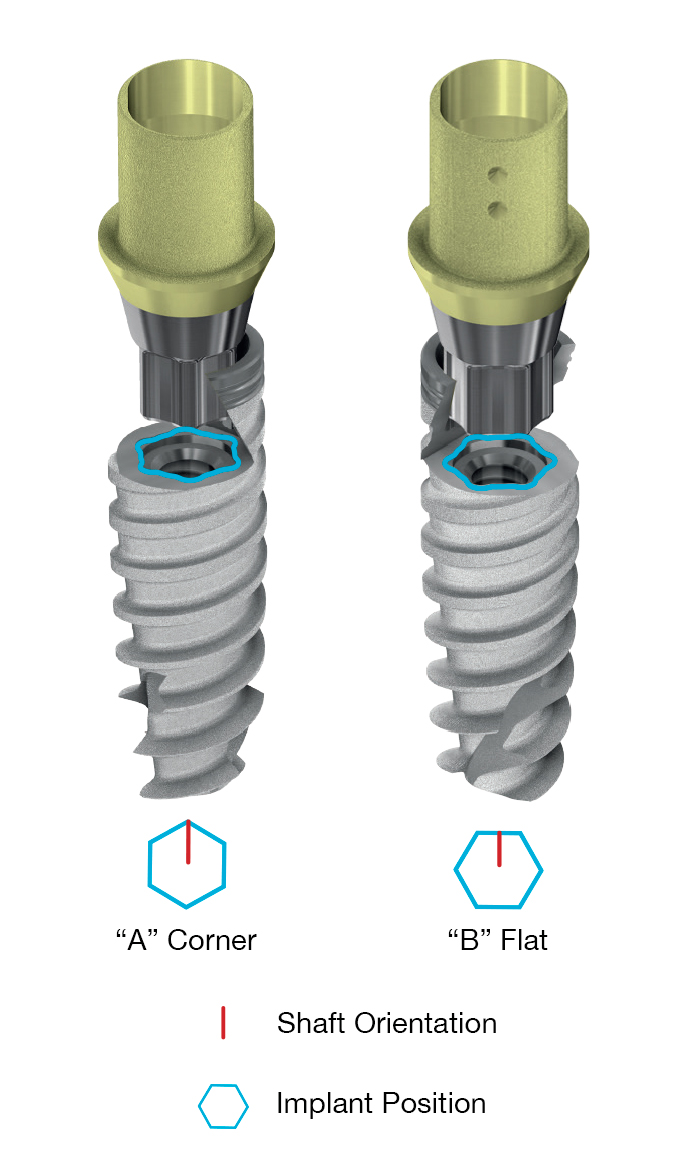 Width (Top View)